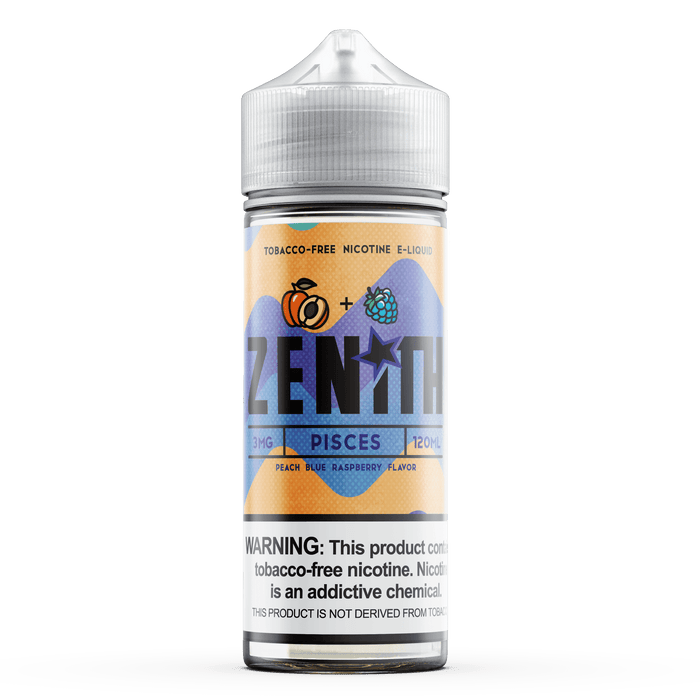 Pisces
Original price
$ 24.99
-
Original price
$ 24.99
Pisces by Zenith E-Juice is a uniquely delicious flavor that combines the sweet, juicy taste of ripe peaches with the bold, tangy flavor of blue raspberry. This blend is perfect for anyone who loves a fruity, refreshing taste experience.
With each puff, Pisces fills your mouth with the succulent taste of ripe peaches, followed by a burst of tangy blue raspberry on the exhale. The combination of these two flavors creates a perfectly balanced blend that is both sweet and tart.
The sweet, mellow taste of the peach softens the bold, zesty flavor of the blue raspberry, resulting in a flavor that is both complex and satisfying. This flavor is perfect for anyone who enjoys the taste of ripe fruit and desires a refreshing vaping experience.
Pisces by Zenith E-Juice is a great choice for a hot summer day or anytime you need a burst of fruity sweetness. The peach and blue raspberry blend is sure to delight your taste buds and leave you feeling refreshed and rejuvenated.
WARNING: This Product Contains Nicotine. Nicotine Is An Addictive Chemical